Landsberg's Famous Landmark Gets New Lighting
The Bayertor at the eastern end of the old town of Landsberg, Germany, has been freshly renovated and is now presented in a new light. Built in 1425 to complete the final extension of the medieval city wall in late Gothic style, it is considered to be the most beautiful and impressive city-wall gate from this period in the whole of southern Germany. Even at the time of its original construction, it served not only to defend the town but was also utilized for representative purposes; it was both the customs office and the living quarters of the Landsberg watchman.
Ten years after its completion, a "barbican" – a fortification with two gatehouses flanked by square, castellated side towers and other connecting buildings – was placed in front of the building. In the second half of the 15th century, such fortifications and protective structures placed in front of the gates were attempts to respond to improved weapons technology.
In a long and costly process, the Gothic fortifications were renovated over a period of several years. Water damage in particular, had resulted in a detrimental effect on the building fabric. The renovations also included improving the lighting for pedestrians walking into and through the complex. The brief was to guide pedestrians safely as well as to present the Gothic architecture appropriately without visible interference. The initial idea of working with round inground luminaires was quickly rejected, as linear luminaires were able to achieve a better lighting result with a smaller number of luminaires.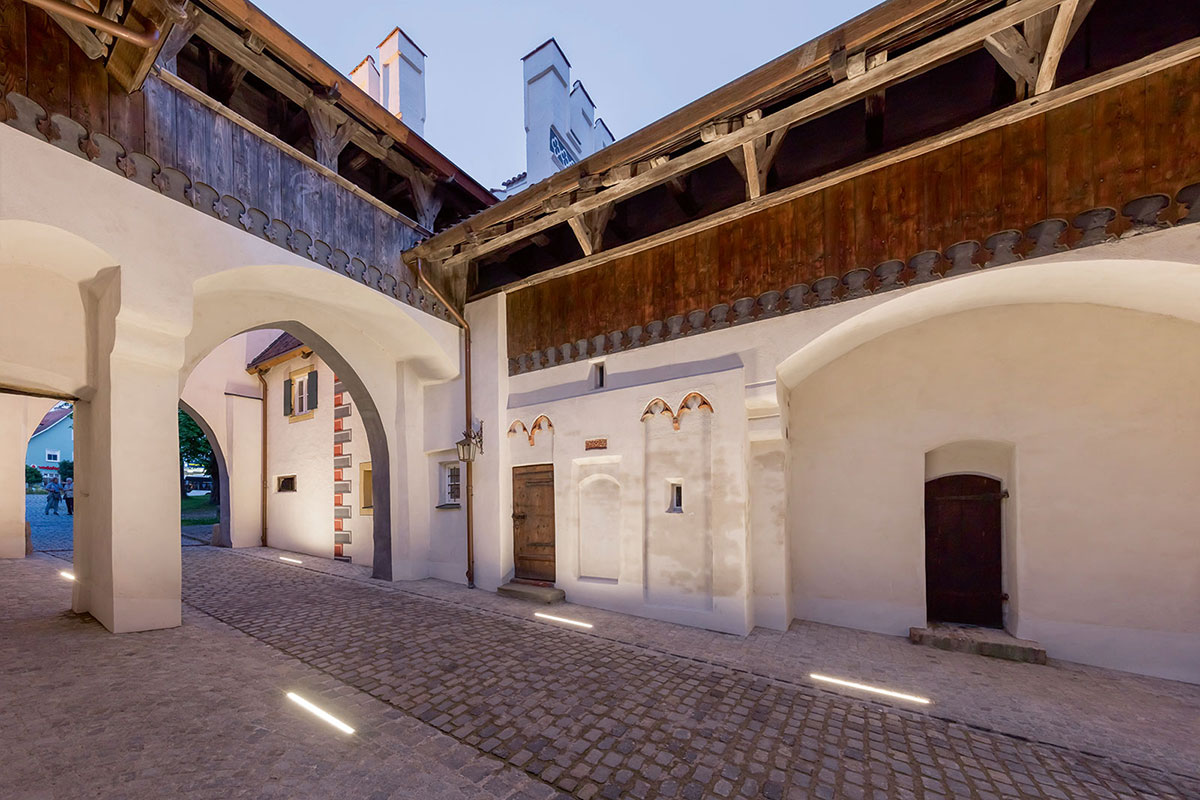 A total of eight 927-mm WE-EF ETV130 LED linear inground luminaires in 3000 K have been installed. Fitted with [LA10] PMMA LED lenses for an asymmetric wallwash, they illuminate the walls vertically, including the ceilings and arches. In addition, they point the way to the attractive medieval town, the main square of which is also illuminated by WE-EF VFL530 LED street and area lighting luminaires as well as RFS540 LED catenary luminaires. The result of this combination is the provision of good visual conditions and safety.
For more information, contact WE-EF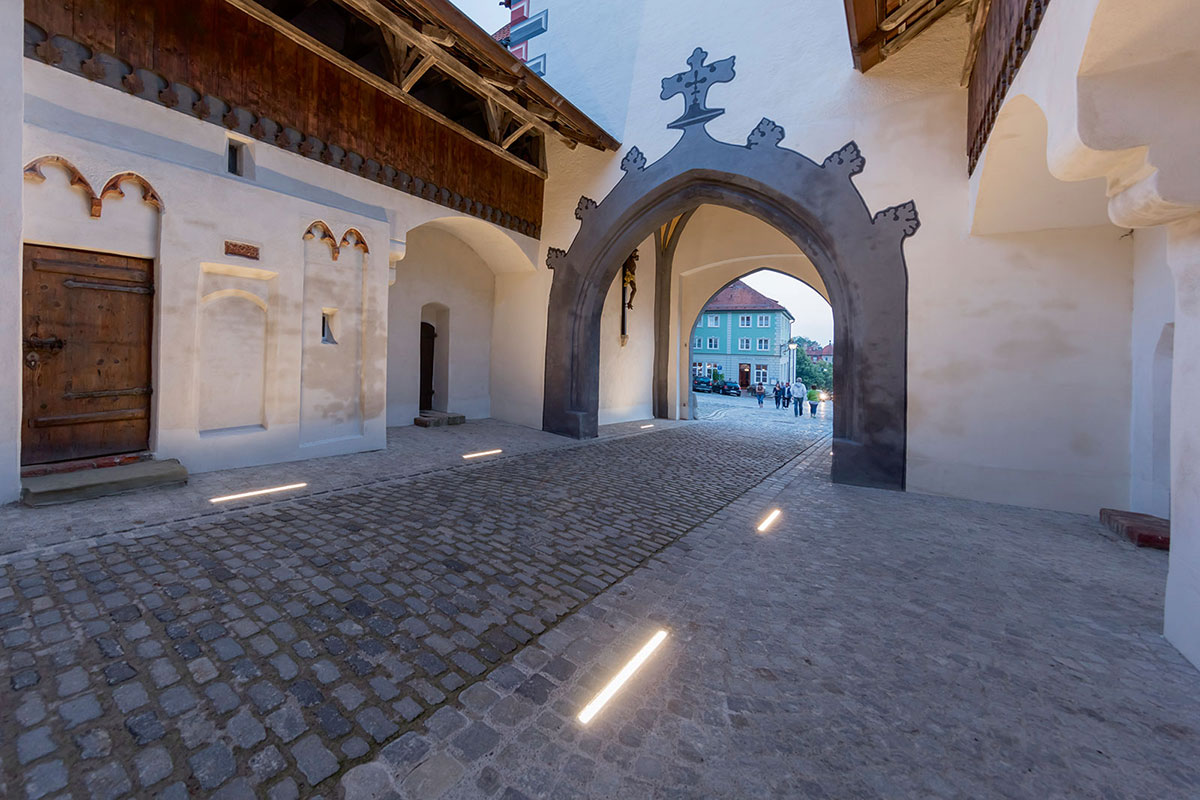 02 Nov